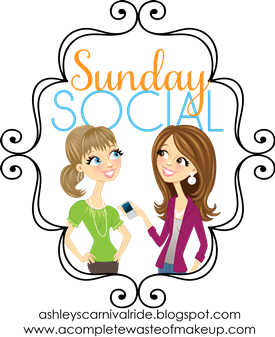 Happy Sunday! I'm linking up again with Neely and Ashley - this time it's all about gearing up for my favorite holiday - FALL!
This Weeks Questions: End of Summer Wrap Up
What was your favorite trip/vacation/activity this summer?
This summer we spent a lot of time out at the pool and bbq-ing. It's so much fun to watch Noah figure things out and play in the water!
My favorite "event" was hands down the Ben Harper Concert with Stephanie and Lonnie!
Favorite outfit look of the summer/clothing item?
I lived in my crochet high-low top from Maurices, cropped jeans like these Silvers, and embraced the top knot craze when my hair grew long enough. I didn't leave the house without my favorite watch, and the chevron bag is a favorite of mine that I'm sure to cross over into the fall season as well!

What is one thing you wish you had gotten to do this summer?
Summer got off to a bit of a late start over here in the Pacific Northwest - and when the weather did get nice, summer passed me right by! I wish I would have scheduled more time to do some family camping trips and catch a few more concerts!
Favorite Song of the Summer?
That little Bieber has found his way into my heart - he may be young, but his songs are catchy!
On a more serious note, summer always brings the country music lover out of me - I can't get enough of Luke Bryan - or his "Drunk On You" tune.
Favorite movie/tv show of the summer
I fell into the trend of the "Dark Knight" thanks to my husband. I hadn't seen any of them - but now I'm hooked!
As far as tv, I'm not proud, but I have the taste of a high school girl - something about Pretty Little Liars has me hooked!

Happy Sunday, Happy Labor Day, and I can't wait to see what all of you guys were loving this summer!