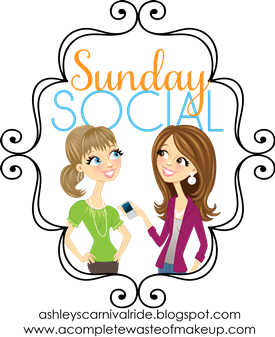 It's that time again! I am really starting to love this link-up! It's been so much fun getting to know each of you guys! Plus, it gets me to write about subject matters that I otherwise would leave secret (like all of my embarrassing high school photos and such!)
Enjoy - hope to hear from you!
1. What were you like in Middle School/HS?(pictures)
Middle School - I played on every sports team I could, and was in any club I could be. I definitely kept busy! I was able to learn what I liked (volleyball, drama club, student government) and what was not my strong suit (basketball and social studies club)
High School - Oh high school. I am just thankful my days of being "too cool" and fake are behind me! I do have to give high school credit for really helping me grow up as a person though - it was a good experience (at times!)
2. What were your favorite past times?
I was always really active in school. During the Fall, I played volleyball, participated in FBLA (Future Business Leaders of America) - Winter was time for FBLA and Student Government - and in the Spring time, Softball ruled my life.
When I wasn't doing those things - I was probably having sleepovers, decorating binders, making locker signs, and be-dazzling shirts with friends.
3. What songs were you obsessed with?(Backstreet Boys anyone?)
"Bugaboo" by Destiny's Child was a hit without a doubt - as was anything by NSync ("Bye Bye Bye" anyone?), Backstreet Boys ("Backstreet's Back Alright!"), or the iconic B. Spears. I'm pretty sure the naughty school girl look had to be outlawed from my high school after her single came out!
I also know for a fact that in middle school we used to all pretend to be the Spice Girls and put on fake shows (I always called Baby Spice....!)
4. What fashion statement do you look back on and cringe?
I think it'd be easier to list trends that DON'T make me cringe from back when I was in middle school/high school.
To name a few of the most memorable that I hate - my curled bangs, hair "accessories" including the hair beads and yarn, all of the "99% angel 1% devil", "98% superflirt" gear, and of course, big skater shoes on girls....never did quite get that one!
5. Who was your celeb crush?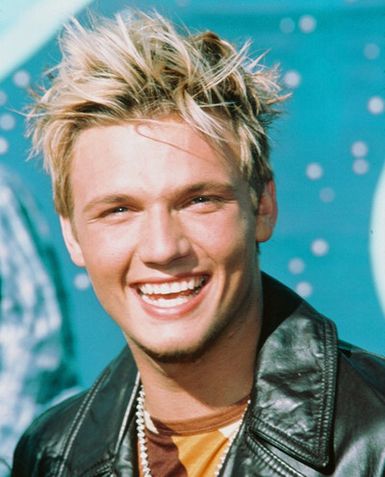 Nick Carter - Backstreet Boys.
He was the star of many of my notebooks and binders.
(*note: I did not forsee his great decline when I dubbed him my crush in 2000!)
6. What were your favorite tv shows/movies?
Favorite Movie: "Never Been Kissed", "10 Things I Hate About You"
Shows: Anything on TGIF - "Boy Meets World", "Sabrina the Witch", "Family Matters"
Our Lovely Sponsor