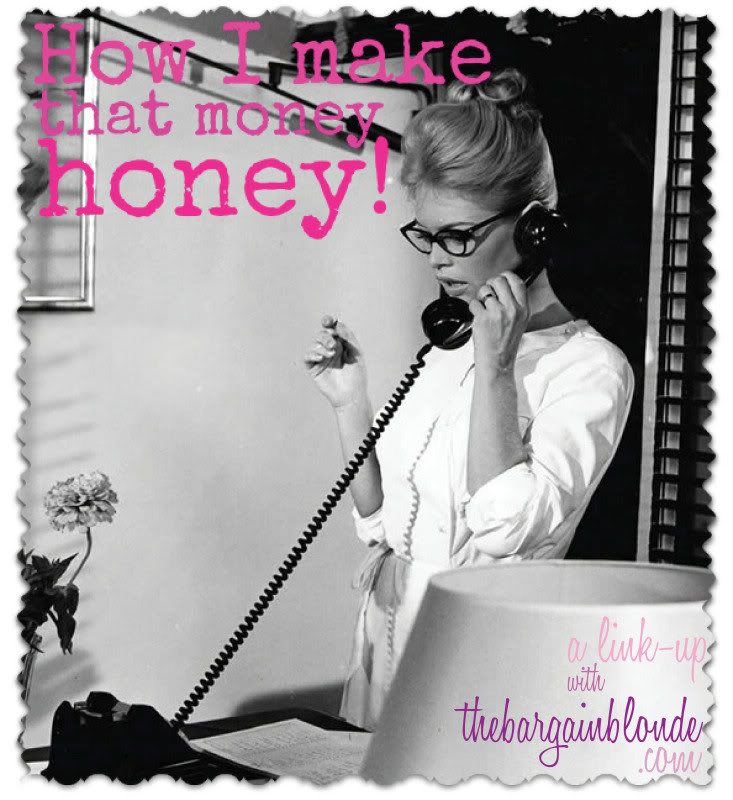 Blogging is a bit of an "escape" for me. I don't tend to talk too much about my "real job" - I spend enough time focusing on that when I'm in the office. I love that Lindsey over at The Bargain Blonde hosted this link-up. I think it's a great way to get to know the "other side" of some of our blog-friends!
We can start with the bit of a shocker - I don't have a college degree. It's one of my biggest insecurities to date, although I do plan on going back in the near future. When I do go back to college, I know my study focus will not be related to the field I work in now, although I would have never have learned my true passion without working where I do now.
I work at our local courthouse as a "Judicial Support Specialist" and as the "Drug Court Clerk".
The first thing people generally ask is "oh so you're the lady that types everything that people say in court?" ... short answer, No. Technology has evolved, so now we have a big fancy computer system that does that.
Instead, I am responsible for making sure the judge's files are prepared for court, inputting data into our database, drafting criminal and civil judgments, handling exhibits during trials, write letters, and help the judges out in any other way they may need.
As the Drug Court Clerk, I mainly run statistics, keep track of the clients that are in and out of the program, and help coordinate community events and programs.
My job is never boring, I will give it that. My weeks are filled with tumultuous divorce cases, wacky criminal trials, dramatic people, and even the occasional positive hearing (like a Drug Court graduation, adoption ceremony, or courthouse wedding!)
I like my job, I do. However, I don't see myself making it a career. When I first accepted the job, I thought I wanted an office job, and the criminal justice field amazed me. Now that I have been working there for nearly 6 years, I know that I want to take my career path in a little different direction.
When I began working with the Drug Court Program, I never thought I'd really take a liking to the program. I could not have been more wrong. Thanks to my opportunity to be involved with the program, I know that my career will be something that helps people. I want to be a part of something that is involved with positivity, with helping people to achieve a greater good.
Part of me feels silly being 25 and wanting a career change. But they say 40 is the new 30, so I'm not ridiculous right?!
Our Lovely Sponsor